On April 9th, Toronto's favorite Raptor, Serge Ibaka, made a $100,000 pledge to support Fred Victor's COVID-19 Emergency Fund; until April 30th, all donations to Fred Victor will be matched, up to $100,000 by the Serge Ibaka Foundation.
There are over 9,000 people who are living with homelessness in Toronto on any given night. The lack of affordable housing, and a shelter system that has been operating at capacity for years, are some of the difficult realities of our current homelessness crisis. What the outbreak of COVID-19 has effectively done is highlight just how precarious the lives of homeless people really are.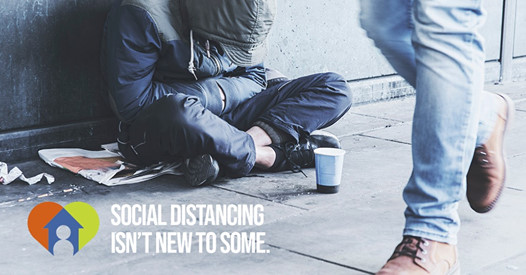 Fred Victor's COVID-19 Emergency Fund will support the organization in its response to the pandemic and its overarching mission to improve the health, income, and housing stability of people experiencing poverty and homelessness.
Fred Victor CEO, Keith Hambly, says, "We are incredibly grateful for this generous gift and for Serge's compassion and commitment to vulnerable people in Toronto. This pandemic has presented us with many challenges, but it is in the face of these challenges that we have seen people stepping up and giving back. It really does make a difference knowing that people like Serge are thinking of us and doing what they can to help."
Serge has been a generous supporter of the CRC (now Fred Victor) and a friend of folks in Regent Park since 2019, and has been using his profile to change the way people think about poverty and homelessness long before the pandemic.
Last March, the Serge Ibaka Foundation partnered with CRC (now Fred Victor) to create the Fast Break Meals Partnership – an initiative that engages children and youth in Regent Park and helps the center provide thousands of free, nutritious meals to residents struggling with food insecurity.
Ibaka's inspiration to get involved with CRC came about during his first days living in the city. "I grew up extremely poor in the Congo and I learned what hunger and homelessness were as a child. I was surprised to see so many people living on Toronto's streets. It was difficult to understand how poverty and hunger could exist in such a wealthy city. I felt like the Foundation had to take action and try to make an impact in Toronto's communities."