Located in the district of Kimbondo on Mont-Ngafula in Kinshasa, the capital of the Democratic Republic of the Congo (DRC), Kimbondo Pediatrics, Orphanage and Hospital is home to more than 800 orphans who have received a second chance. Created in 1989, the Pediatric exists to take sick children, abandoned, orphaned, deprived of livelihood, in order to give them medical care and education.
When in the summer of 2014 Serge Ibaka was visiting Kinshasa and was told about the existence of the Kimbondo center, he had no doubt he had to take action. He visited the center with his friends from NBA Africa and the Starkey Hearing Foundation. Together they met founder Father Hugo, toured the facilities, spent time with the boys and girls and delivered a truck full of food supplies. A strong emotional connection had been made, and it was obvious that help was still needed and that they would come back, year after year.
The story of Kimbondo Pediatrics, Orphanage and Hospital began when a pediatrician from Chile, Father Hugo Diaz Rios of the Community of Claretian Missionaries, and a retired university professor, Dr. Laura Perna, decided to create a simple structure to accommodate sick children. Starting from scratch and with nothing but their immense generosity and a dream of providing free health and other care to some of the DRC's most vulnerable children, Dr.'s Rios and Perna saw patients in a small room with minimal examination equipment and medical supplies. Nearly 25 years later, through much perseverance and struggle, Kimbondo Pediatrics, Orphanage and Hospital is now one of Kinshasa's major child care center.
Today, the hospital alone houses separate general care, cardiology, tuberculosis, emergency and blood transfusion units. It also has a radiology department and laboratory. The orphanage is home to more than 800 children, most all of whom were abandoned. More than 250 suffer from a host of ailments, including malnutrition, severe physical disabilities, HIV-AIDS, malaria, and tuberculosis. While most residents of the orphanage range from several day old babies to 18-year olds, the doors are always open and Kimbondo often cares for sick adults.
Despite Dr. Hugo's dedication and hard work and that of his staff and volunteers and their medical interventions, the mortality rate at Kimbondo is still too high. In addition, the physical capacity of Kimbondo and its limited financial and human resources make it difficult to not only care for the current number of orphans, but to also help address growing needs.
This is why, one year later, in the summer of 2015, Serge Ibaka came back, this time with the already established Serge Ibaka Foundation and, again, with the Starkey Hearing Foundation and, for the first time, with the Water is Life organization. The kids and Father Hugo received the big group with excitement and singing songs, and the group spent quality time with the kids. Bill Austin and Tani Austin joined Serge in the welcome ceremony and father Hugo received from Serge and inspirational poster as a gift for the center.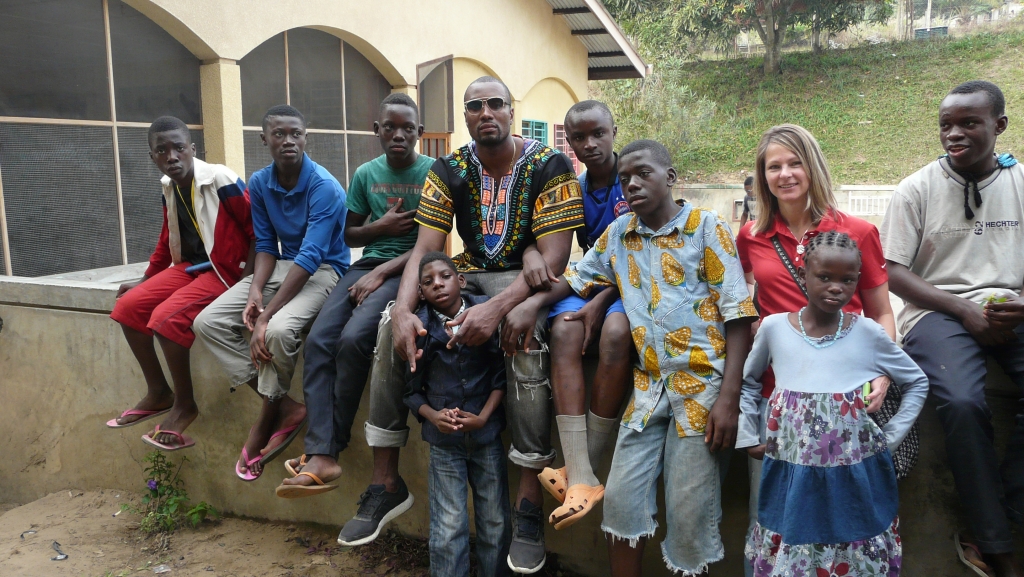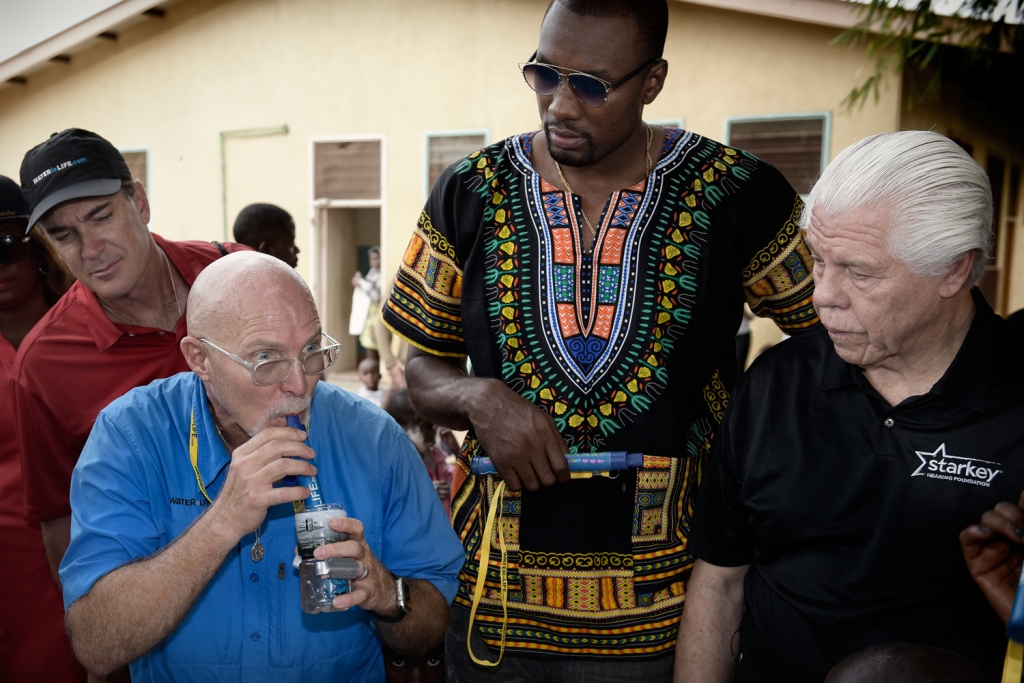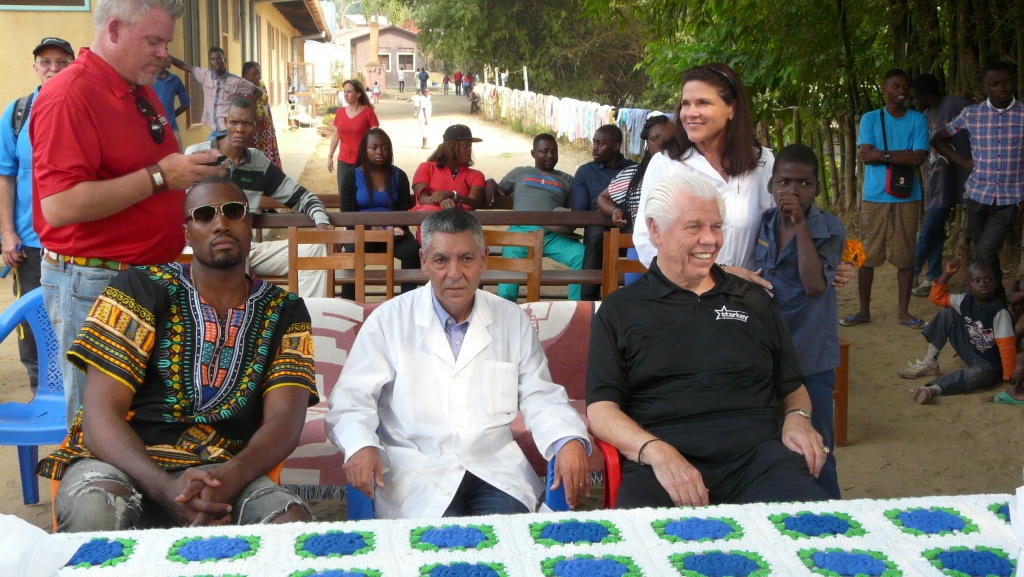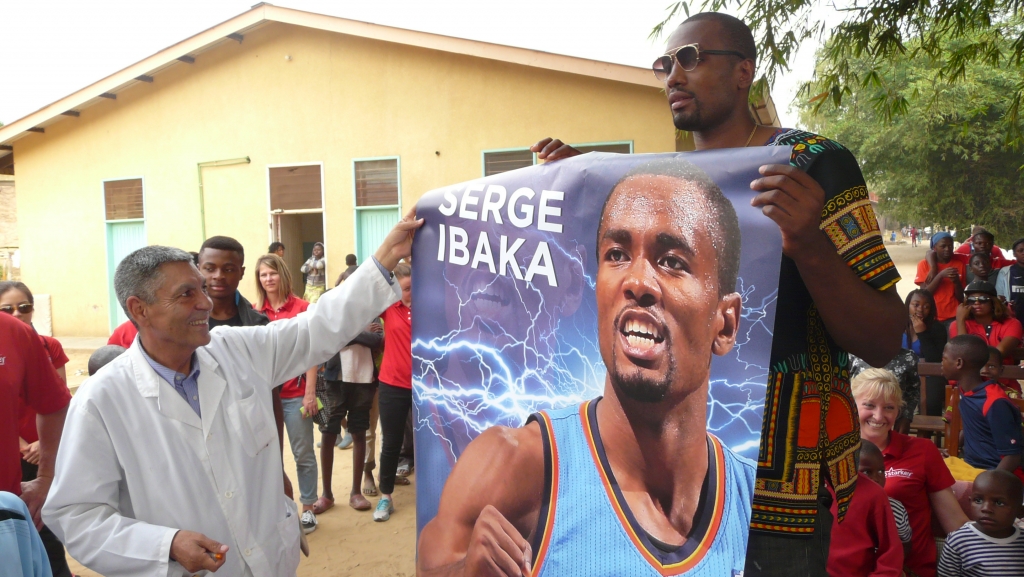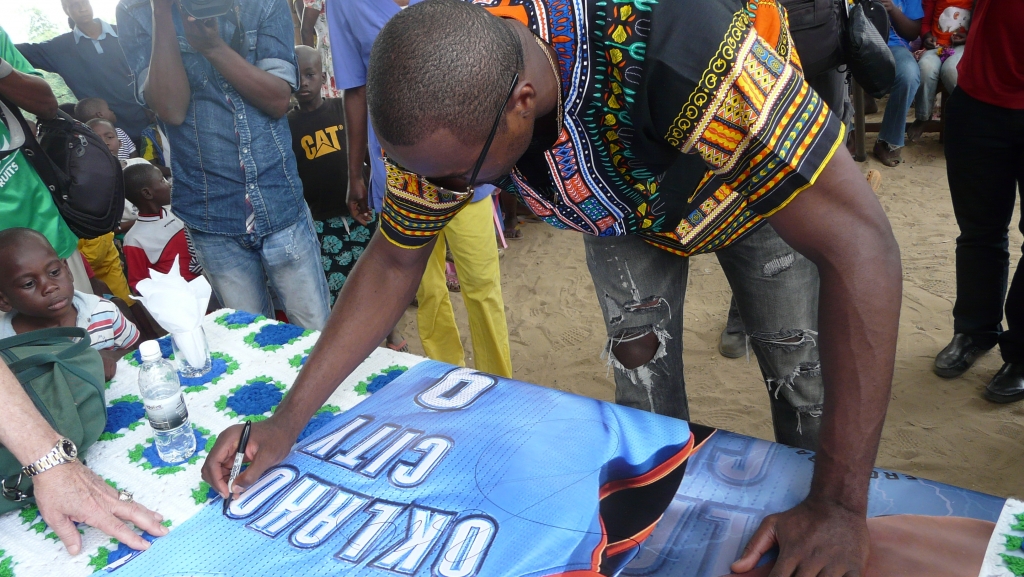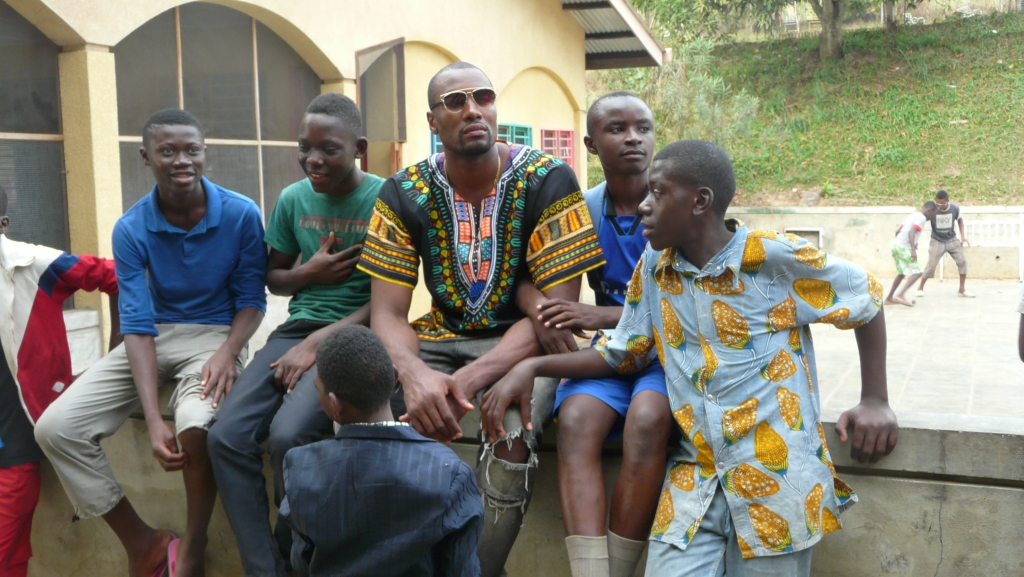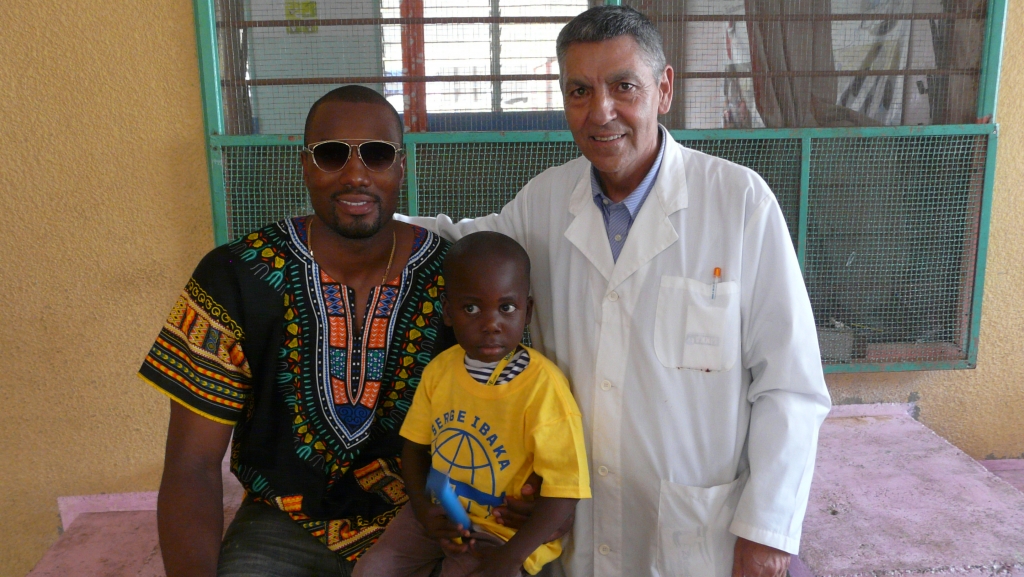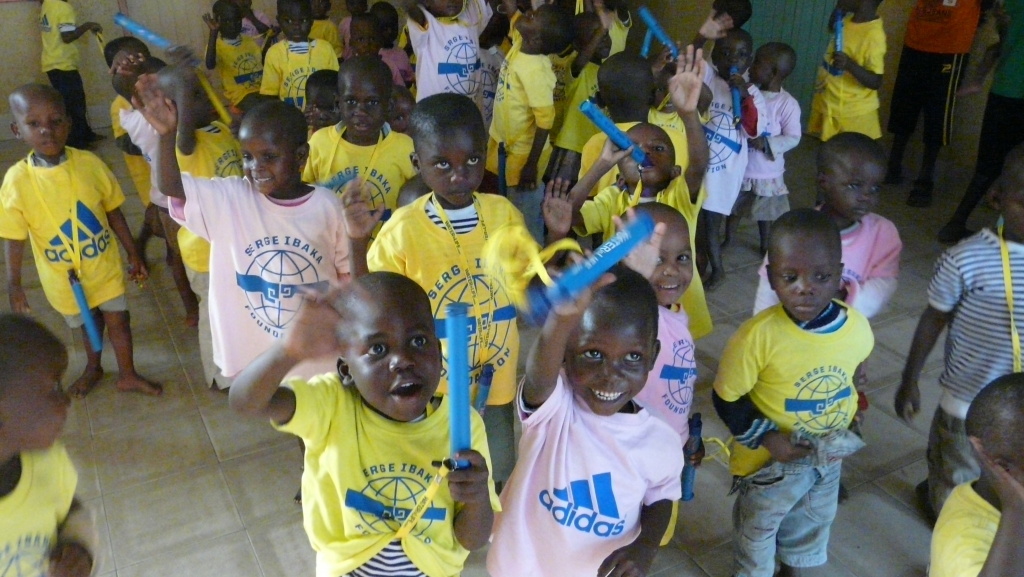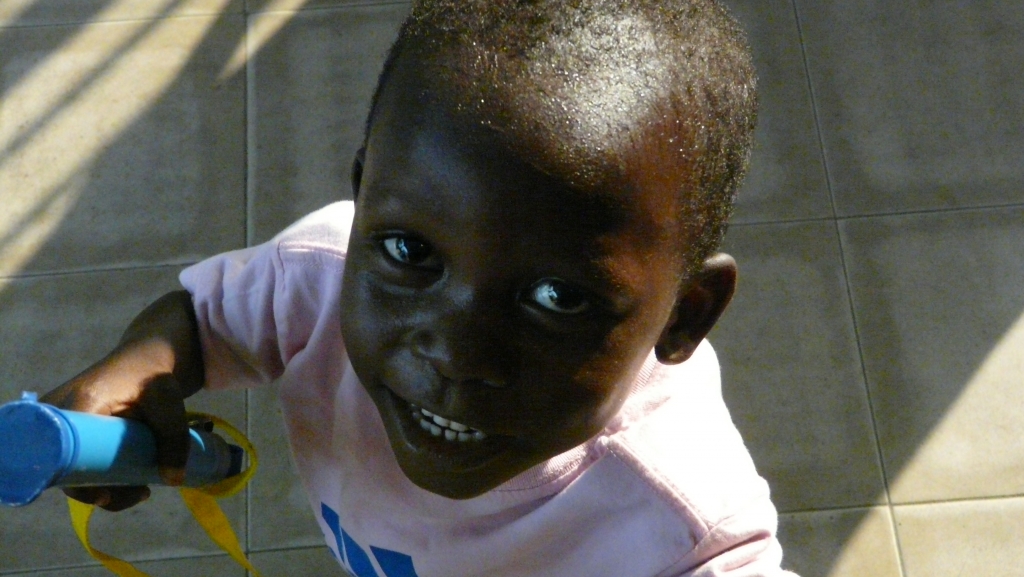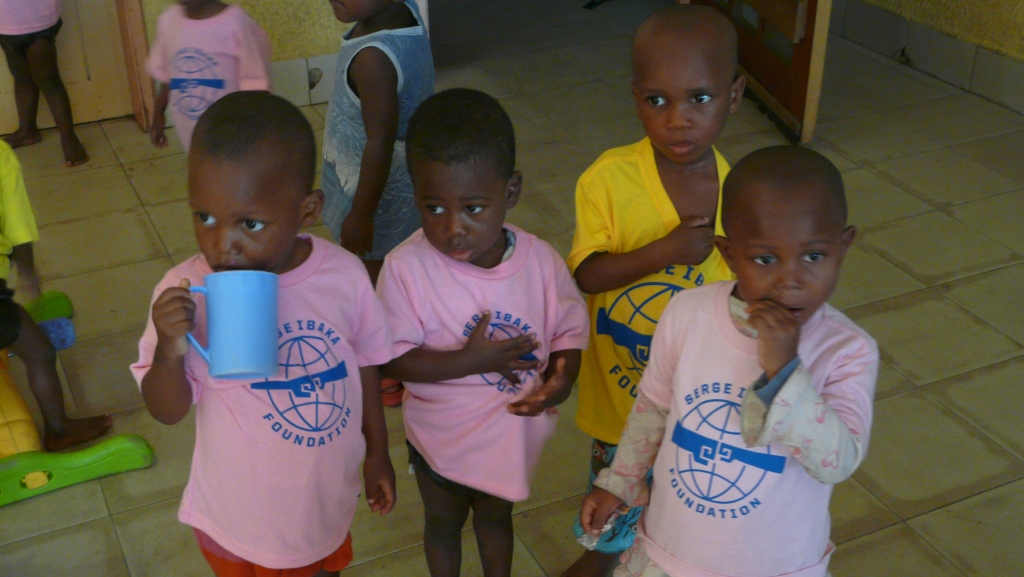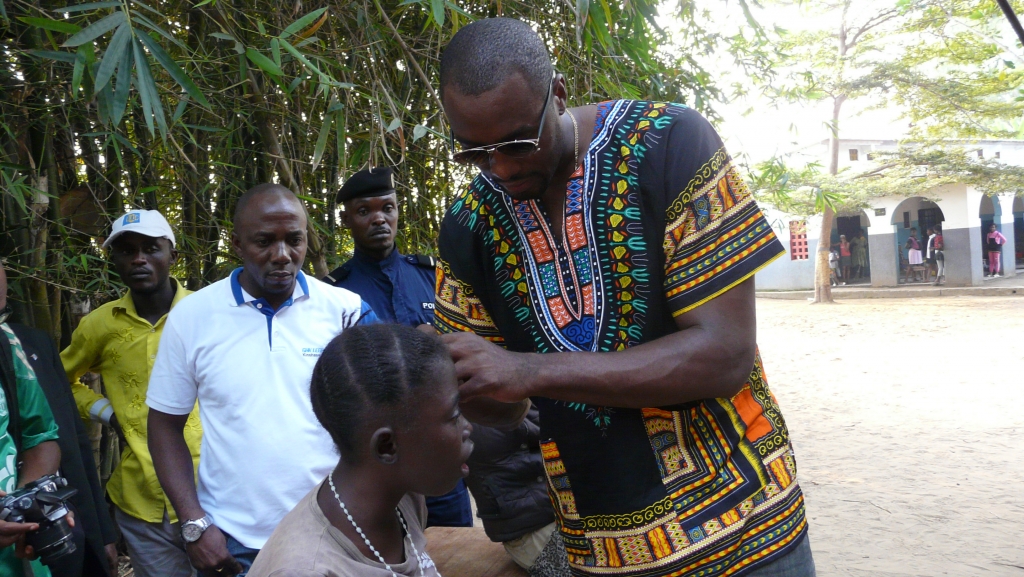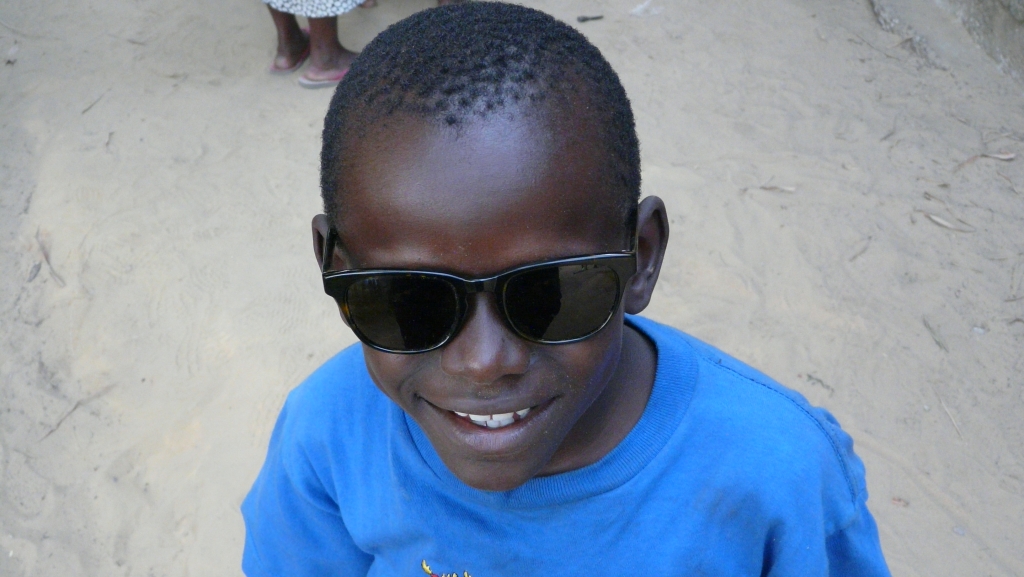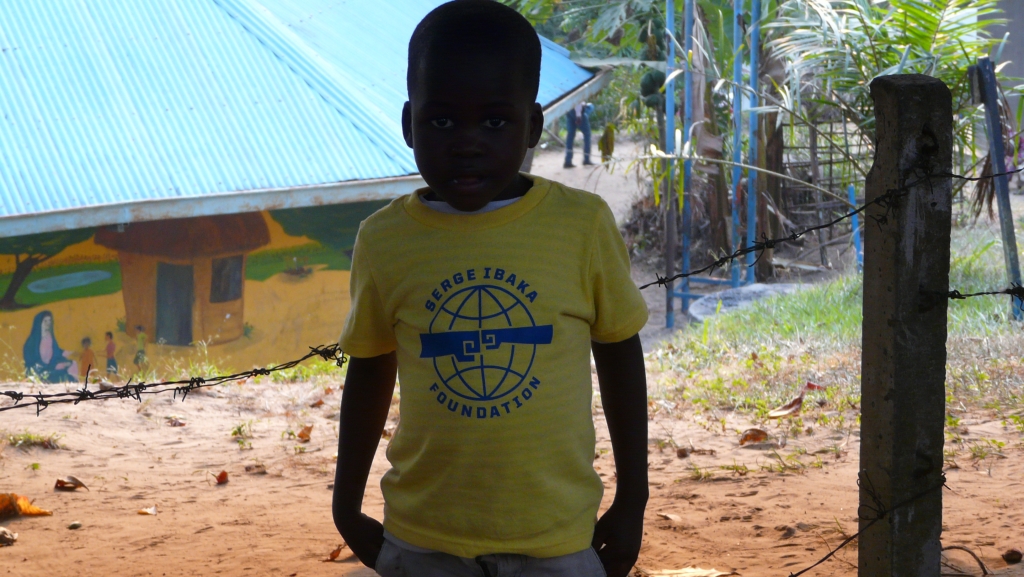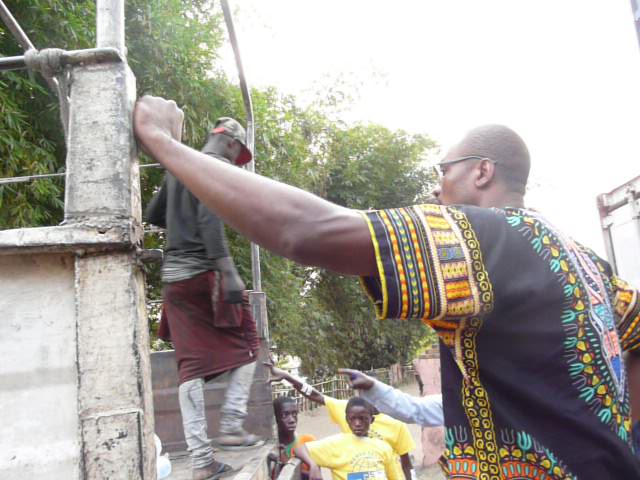 The Starkey Hearing Foundation set up camp in the outside area, and did a long hearing aids session with all the kids from the center, providing a support much needed. The Water is Life organization provided water straws, making available a healthier first necessity for the children. The Serge Ibaka Foundation brought toys, clothing and Foundation T-shirts for all the kids and, before leaving, delivered once again a big truck filled with food supplies. It was another emotional and caring visit and yet, just another part of the big puzzle of help that these kids need. The support and effort of the Serge Ibaka Foundation will continue during the year and -there is no doubt- in next summer visit.